Jon Moxley Told Chris Jericho Vince McMahon Lied To Him About WWE Return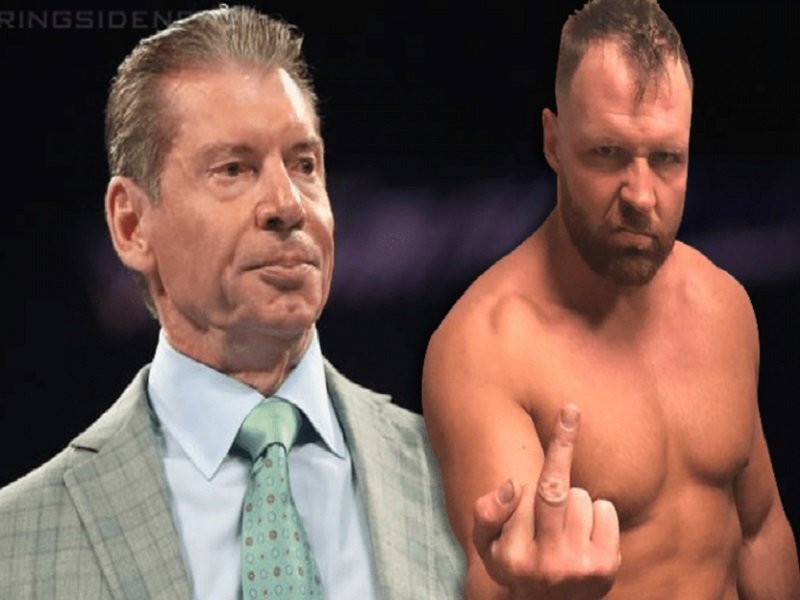 Jon Moxley is no longer bound to a WWE contract, but it took a lot of patience to get out of his deal. This included a very frustrating return from injury as he revealed to Talk Is Jericho. Moxley said that the entire time he was out with an injury he wanted to give his recovery everything he had.
After moving to Birmingham Alabama and taking part in a rigorous rehab schedule he wanted to make sure that if he left WWE then he knew that it wasn't because he didn't try everything possible.
One thing Moxley and Renee Young enjoy doing is putting a concert on television and just hanging out. Some of those concerts are legendary events where the artists were able to express themselves. This is when it occurred to him that WWE doesn't give him that freedom.
He started to get very excited about his return and he missed wrestling. So Moxley started watching a lot of wrestling from all over. He put on new wrestling, old wrestling, Impact Wrestling, Japan, and Ring Of Honor. Watching all that wrestling started to give Moxley ideas about what he could do only to realize that WWE wouldn't go for anything he came up with.
"I remember thinking getting a little sad because I haven't felt that way [creatively free] for a long time… huh… you know? So then that is where the seed was planted, you know? Cause I'm like I'm just shackled in WWE."
"So once I get back from Birmingham I'm training getting ready to go finally finishing up the healing process and now I'm like it's time to finally start dipping my toe back into wrestling. I check out the product a little bit — the current product and I start just getting obsessed again it's like I haven't watched wrestling in months so I'm watching new stuff, I'm watching old stuff, I'm watching stuff I liked when I was a kid, I'm watching stuff from Japan, I'm watching stuff from the indies, I'm watching Impact, I'm watching Ring Of Honor, I'm watching everything. I'm getting so excited and I'm thinking of all these ideas and I'm like getting revved up like I'm ready to go."
"Then I start thinking like I come up with an idea like I could come back and do this — or wouldn't it be a cool way to come back and do this? Or I could come back and do that — that would be cool too and every time I go, 'No, they wouldn't go for that — no they wouldn't go for that either — no they wouldn't go for that either."
"Then I started thinking, man maybe they're sitting around the writers' room right now discussing what they're gonna do for my return and it's like me coming back in an Oscar Meyer Weinermobile or something. Then I started getting anxiety and I started going 'Ahh I'm so excited to come back to wrestling, but I'm not excited about coming back to WWE.' I was picturing myself coming back to different places. I was picturing myself coming back to CZW. I was picturing myself coming back to Japan — anywhere but WWE."
He decided to ride his contract out until then end and before he went back, Moxley flew to Stamford to speak to Vince McMahon personally. Moxley wanted to come back as a heel and a totally different character because he hated the Dean Ambrose character, but this was an opportunity to grow and evolve.
Moxley wanted to come back at WrestleMania and re-debut as a new character, but he was out a lot longer than that. He said the meeting with Vince McMahon about coming back included returning to SmackDown and feuding with AJ Styles and Daniel Bryan. He wanted to do anything other than what he was doing for the past couple of years, but The Shield was already being advertised in Australia so there was no way to come back as a heel for Dean Ambrose.
It was revealed that he would come back as Seth Rollins' partner and their idea for his return was "exactly what everyone expected." He left the meeting with Vince McMahon feeling deflated, but he did get Vince McMahon do agree to allow him a chance to debut at SummerSlam instead of before.