Salma Hayek Lays Out In A Hammock In A Mindblowing Swimsuit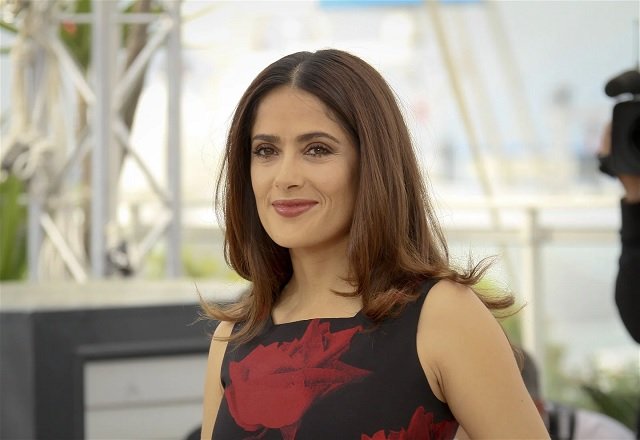 There is one superstar that knows the fine art of rest and relaxation and it is none other than Salma Hayek, who at 55 years of age continues to impress audiences worldwide with her killer combination of looks and talent. A celebrity for more than half of her life, she has an impressive resume in her native Mexico and in the States, where she has worked as an actress, producer, and director.
Aside from her incredible talents on screen and behind the scenes, she is also a recognized style icon, giving red carpet seasons the sensational vibe they need every year.

With more than 21.5 million followers on her Instagram account, she regularly posts photos of her latest events as well as her time spent vacationing both at home and around the world. In one recent photo, Hayek looks extremely comfortable as well as sexy in a blue one-piece swimsuit as she lies back in a hammock.
Not many could pull off this look with aplomb, but Salma always comes through in the clutch. But for her fans that always want to know more about the bombshell, there is always a bit more to reveal!
Get ready for it: Salma Valgarma Hayek Jiménez was a star in Mexico long before coming to Los Angeles to take on Hollywood, and after a brief role in Mi Vida Loca (My Crazy Life), she caught the attention of director Robert Rodriguez, who cast her in his upcoming movie at the time, Desperado, with Antonio Banderas.
That action film prominently featured Hayek in a sexy scene that still resonates today. It made her a star and the rest is cinematic history!

As a child, Salma dreamt of conquering balance beams instead of stages, and so began teaching herself the sport when she was only 9 years of age, even begging her father to take her to a summer program in Mexico City as a child. She states:
"I was there two months and I was so focused and so good. At that age, I got drafted for the Olympic team. However, that would mean that I would have to be in a boarding school, six hours a day of gymnastics and they do the studies. And I would have to be away from my family because it's in Mexico City, and my father said no."
This was when her father put his foot down and insisted that Salma return back to their family home, ending her dreams of Olympic stardom. But soon, Salma found a new passion that resonated within her.

Just like millions of young girls her age at the time, Salma was a huge fan of Happy Days, and in particular one of its stars, Scott Baio. The show ran on television for 11 seasons – 1974 to 1984 – and this is a fact that she revealed only recently!