Stephanie McMahon has fired WWE Superstar — says he is a bad influence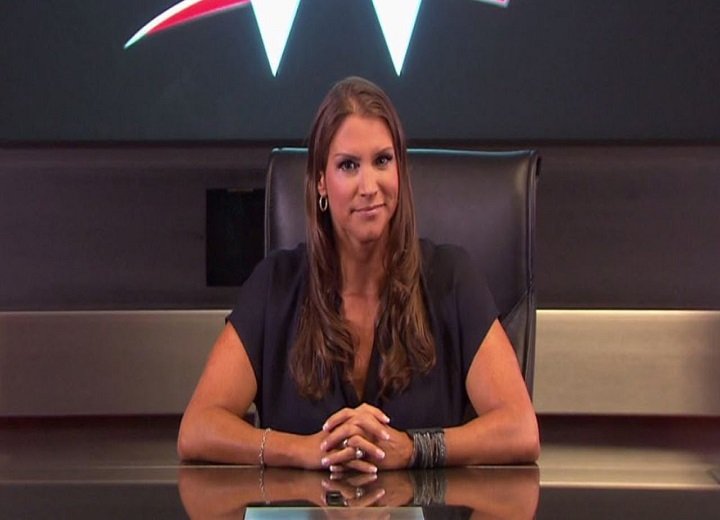 Stephanie McMahon has fired WWE Superstar on the spot for Not following written promo. Stephanie showed him the WWE exit door following act of 'disobedience and insubordination'.
A lot of very interesting tidbits about pro wrestling's past were revealed at Starrcast already.
Sting talked about how he was almost shot and also fell from the rafters on a different occasion.
Now we have a very interesting story about how strict WWE has kept with their written promos, for a very long time.
Mark Madden said during X-Pac's Q&A that when WWE bought out WCW they acquired the contract of Johnny Swinger as well.
He was given a written promo to do in one of his first assignments and then he got to work.
However, Stephanie McMahon was producing this segment and she knew what she wanted.
When Swinger came back to deliver his promo she did not like what he brought to the table. Because the promo that was written for him wasn't recited verbatim.
Swinger tried to reason with the fact that it's not in his words. The points were made, but it was done in a way that would fit his character.
He was new and people didn't know who he was yet in WWE. This did not matter to Stephanie McMahon. So she fired him on the spot.
What Really Happened Between Macho Man Randy Savage And Stephanie McMahon
"Macho Man" Randy Savage having an inappropriate relationship with a teenage Stephanie McMahon more than 25 years ago.
Maybe you've heard this one and maybe you haven't. So let's dig in and find out exactly where this craziness got started.
One of the biggest questions in wrestling history is "did Randy Savage sleep with Stephanie McMahon?" and now we have some conclusive evidence.
Randy Savage's ex-girlfriend says he told her what really happened with Stephanie McMahon.
Stephanie Bellars, the ex-girlfriend of Randy Savage who also served as his valet in his later days in WCW as Gorgeous George, appeared on The Hannibal TV YouTube channel and said that the "Macho Man" told her everything that happened with Stephanie McMahon.
When specifically asked if she was told, this was Bellars' response:
"Oh, he told me. He told me one day when we were on Ecstacy on the beach.
I think he didn't mean to tell me that and then the next morning he goes, 'Did I tell you anything last night on the beach?' I'm like, 'You sure did.'
He knew exactly what he said and he was like 'sh*t' because it was kind of like the truth drug.
Once he got on that he just started telling me everything. It is what it is. She knows [and] he knows what it all was."
Yeah, that's not vague at all. Naturally, wrestling fans went crazy with this "revelation" and many saw this as proof that the long-running rumor was true.