Stephanie McMahon Sends a Strong Message on Behalf of the Entire WWE Women's Roster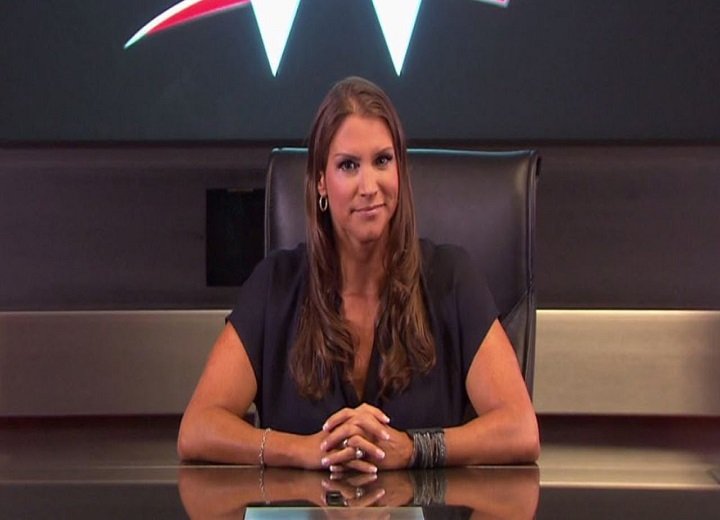 Stephanie McMahon never fails to speak up for the women in wrestling, especially the women who are working with WWE. Her aim has always been to make the male-dominated industry conducive for the rising crop of female talents. Even to this day, her missions and vision remain the same.
In a recent post, she dedicated a Women's History Month post to all the women who are currently working with WWE and who have come before. She posted the photograph as a token of appreciation for all the Superstars who have shown the world "that women can do anything."
Some of the Superstars who feature in the photograph are Sasha Banks, Bayley, Nia Jax, Becky Lynch, Ronda Rousey, The Bella Sisters, Alexa Bliss, and many more. Apart from the Superstars, Triple H and Stephanie McMahon are present as well.
The legacy of Stephanie McMahon
She was raised around the wrestling industry, and it's no surprise she wanted to make a career in it.
Stephanie McMahon started making contributions to WWE from a young age. She was cataloging T-shirts for the WWE shop. From there, the youngest McMahon went onto becoming one of the most dominating figures in the industry.
One of the impactful storylines she has been a part of was when she got caught between Vince McMahon's Corporation and The Undertaker's Ministry of Darkness. Furthermore, she married her father's rival, Triple H, in a WWE takeover attempt.
As of today, she plays a vital role in the company as the Chief Branding Officer. She appears in storylines once in a while alongside Triple H, whom she married in actual life as well.
Current storylines in the Women's Division
One of the most interesting storylines that WWE has curated for the Women's division in current times is between Alexa Bliss and Randy Orton. Bliss was tormenting Orton for a long time because of what 'The Viper' did to The Fiend.
At Fastlane 2021, The Fiend returned and helped Bliss take down Orton. Now, the duo will meet at WrestleMania.
Apart from Orton and Bliss, Sasha Banks and Bianca Belair have made history after WWE booked them for the title match at WrestleMania. In fact, the duo formed a tag team after knowing they'll be wrestling at The Grandest Stage of All.
Now, WWE is replicating the exact situation with Asuka & Rhea Ripley and Nia Jax & Shayna Baszler.
It will be interesting to watch these matches at the upcoming WrestleMania!