WWE Legend The Undertaker (Mark Calaway) Found Dead In Texas Home (Inside His Bedroom) — Wife Makes Huge Announcement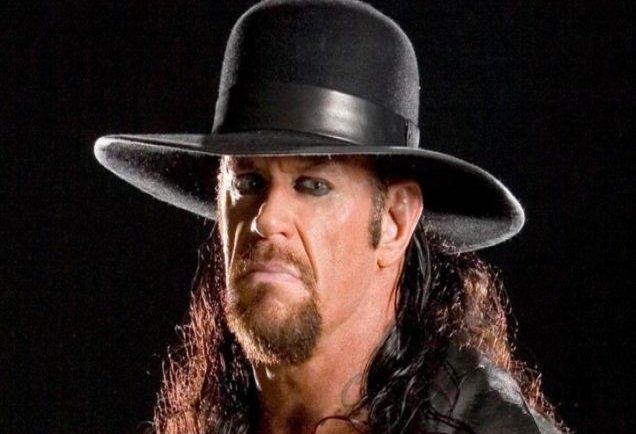 WWE legend The Undertaker, real name Mark Calaway, is very much alive and well, news that no doubt comes to the relief of fans fooled by a heartless hoax death story on 'Empire Sports' that has been shared widely on social media.
The 'news' site, which comes with a disclaimer that it doesn't post real news, wrote: "It has been just under a week since the WWE Hall Of Famer Ultimate Warrior passed away so suddenly.
We just received word that another legend will be joining him. Mark 'The Undertaker' Calaway was found in his Houston home dead late last night by his wife Michelle McCool." The article references the head injury that Undertaker genuinely did sustain at Wrestlemania 30, which was not serious and saw him discharged from hospital the next day.
Empire Sports claims to be 'satirical website' but the satire is pretty thin here – clearly it was just aiming to go viral with gossip about a much loved star, the story having already received over 100,000 views.
If anyone had bothered to actually read it they might have guessed the truth for themselves, with a "quote" from Calaway's wife being as follows:
"Being totally honest, I was going into the bedroom feeling completely in the mood. I saw that he was sleeping so I went to wake him and nothing. Not even a hint of him waking up. So I got worried and tried shaking him and shoving him and even hitting him across the back with a folding chair. Nothing working. I checked him breathing and there was a very short breath every few seconds. I called 911 and by the time they got here there was no breathing at all. They fought to bring him back and nothing."
The article's author meanwhile, going under the name 'Iruleall15', claims to be "the biggest troll in the online world". "I am a diehard Cowboys fan," he adds in his bio. "I write for fun and because I seem to be good at it … I try to entertain not offend."
Last week, the wrestling world was rocked by the actual passing of one of its icons Ultimate Warrior, who collapsed outside his Arizona hotel room just a day after appearing at Wrestlemania and Monday Night Raw.